Taylor® Rail King Service
Taylor® Rail King Service

Covering Texas, Oklahoma, Louisiana, Mississippi*, Florida, and Virginia*

*PARTIAL COVERAGE IN SOME AREAS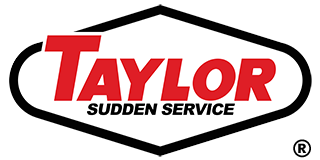 Sudden Service, Inc. provides exclusive worldwide distribution of genuine Taylor OEM parts and forklift service for equipment designed, manufactured, and marketed by Taylor Machine Works, Inc. Backed by a network of parts and service centers, nationwide dealer support organizations, and factory-trained service technicians, SSI is committed to providing the best aftermarket support in the industry. Sudden Service also offers training seminars for its service technicians on a regular basis, ensuring the best possible service to Taylor Machine Works' customers.

---
Sudden Service, Inc. now extends its legendary parts and service network to include Rail King® products. Under Taylor® Rail King, existing SSI service centers will provide Rail King customers with parts and service in Texas, Oklahoma, Louisiana, Florida, portions Mississippi* and Virginia*.
PLEASE REFER TO COVERAGE MAP FOR ACTUAL COVERAGE - *PARTIAL STATE COVERAGE

Taylor® Rail King understands the importance railcar movers play in certain industries. In many instances, if a railcar mover goes down, the whole facility goes down. Sudden Service Inc. created Taylor® Rail King Rapid Response to meet those needs.
Taylor® Rail King Rapid Response is comprised of specially trained personnel dedicated to the support of Rail King® products


Rapid Response Key Benefits
OVER $150,000.00 IN PARTS AVAILABLE FOR IMMEDIATE SHIPMENT
FACTORY-TRAINED RAIL KING® SERVICE TECHNICIANS
DEDICATED PARTS PERSONNEL
24/7 EMERGENCY RESPONSE
MULTIPLE LOCATIONS STRATEGICALLY LOCATED TO PROVIDE QUICK RESPONSE TIMES
FULLY EQUIPPED FLEET OF SERVICE VEHICLES CAPABLE OF HANDLING LARGE JOBS IN THE FIELD
BACKED BY SUDDEN SERVICE'S LEGENDARY CUSTOMER SUPPORT